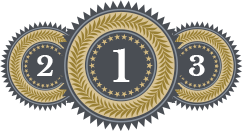 We have more than 13 years of experience fighting for justice
Our Law Firm founder, Attorney John Saenz received his Juris Doctorate by the University of St. Mary's in San Antonio, TX. He is fully capable of knowing what is right and address your demands to claim them.
After 13 years of experience working on insurance claims, John Saenz decided to open a Law Firm and specialize in the same practice areas, he build a strong and successful team of coworkers to guarantee excellent customer service on his own offices.
The John Saenz Law Firm is ready to work on any lawsuit related to personal injury or property damages.
If you had any personal injury or property damage come to us, we are here to help you.
Member of the American Bar Association
The American Bar Association (ABA) founded in 1878 is one of the world's largest voluntary professional organizations.
Being part of the ABA enriches our law firm because of the support, commitment, standards and ethical codes that imply being part of the organization.
The ABA has nearly 400,000 members and more than 3, 500 entities in the USA.
Member of the Texas Trial Lawyers Association
The Texas Trial Lawyers Association founded in 1949 to protect the rights of Texas' families. Always taking the plaintiff's side, the TTLA (Texas Trial Lawyers Association) has been a steadfast defender of the civil justice system in Texas.
The Association always standing for the rights of plaintiffs and the trial lawyers who represent them.
As a member of TTLA, John Saenz Law Firm is committed to the values of the organization, which provides products and services, such as information, continuing education seminars and other activities, creating an interactive network of knowledge and mutual support between the trial lawyers in the state.
The membership attorneys of the TTLA are committed to maintaining a civil justice system that protects all Texans, and work hard to make Texas a safer and healthier place to live.
PRACTICE AREAS
Commercial Properties
Damages on commercial properties tend to be very expensive and hard to evaluate. Let our experts determine the costs of damages and claim what you deserve.

Wind Storms
Many insurance companies cover wind storm damages, but dismiss the claims. We can help you determine if your insurance covers the damage costs.

Plumbing Damage
If your insurance does not want to cover plumbing damage or you feel the compensation was not fair, give us a call.
Residential Property Damage
Houses tend to suffer deterioration throughout the years, property owners can protect their property. We can show you how.

18-Wheeler Accident
If you or anyone you know was hurt or even worse because of an 18-wheeler accident, we can help you get the compensation you deserve.

Hail Storm
We take care of all lawsuits related to hail storm damages, from roof deteriorations, windows, doors and AC units.